Pharmaceutical Medicine Franchise in India – The accelerating growth of the Indian Pharmaceutical Industry has made it the most counted sector for a successful business. The urgent need for pharma medicines has made the pharma sector the most gravitated sector all over the country. Thus, a number of business seekers tend to search for opportunities for Pharmaceutical Medicine Franchise in India in pursuance of great career opportunities and enlarged growth in their business.
Arlak Corazon is a highly legalized pharmaceutical company that is wholeheartedly engaged in manufacturing, exporting, and supplying the finest quality pharma medicines and drugs. Using modernized resources, the company accurately manufactures the pharmaceuticals in GMP-WHO-certified plants. Being the leading Pharmaceutical Medicine PCD Franchise Company in India, we are working with a mission to deliver life-saving medicines to all our clients and customers across every part of the country.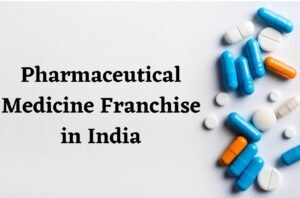 If you are ready to make your secure career in the pharmaceutical industry, then take a step ahead and reach out to the most reputable firm, Arlak Corazon. Call us on 91-7087571536 or email us at arlakcorazon@gmail.com.
Distinguished Scope of Dealing with Pharma Medicines in India
In addition to continuously providing medicines, the Indian Pharmaceutical Sector has made a remarkable contribution to preventive healthcare, greater business scope, and excellent career opportunities. Dealing with pharma medicines is a boon to all those individuals who are unable to click the right path. Hence, acquiring the opportunity of Pharmaceutical Medicine Franchise in India will come along with numerous gains for you.
The neverending demand for pharma products has majorly favored the business seekers to trace their presence in the brilliant pharmaceutical industry. Thus, the scope of running your business in the pharmaceutical sector is richly high. If you are keenly interested to work in this sector, then this is certainly the right time. Do not look further and connect with Arlak Corazon which will assist you to earn major profits in your business with really less investment.
Join the Top Pharmaceutical Medicine PCD Franchise Company in India
Arlak Corazon is an ISO-Certified research-driven healthcare firm that is driven by upscale innovation and complete quality enhancement. The company designs, formulates, packs, and dispatches its products with duly accuracy and sharpness to ensure optimum safety. Our drugs first pass a rigorous sequence of clinical testing and quality checks in order for us to give high-quality care. We have cutting-edge infrastructure facilities and an excellent logistical network for the best possible production and distribution of the products. Check out the highlights of Arlak Corazon:
The company ensures clinical testing and comprehensive screening of the produced medications.
We formulate our products in ultra-modern manufacturing facilities.
Our entire product line is subjected to stringent quality control checks at many different stages.
The company produces its products under WHO-GMP-certified manufacturing plants.
Comprehensive Pharma Product Portfolio Adhering to Complete Quality Norms
Arlak Corazon is all set to offer a magnificent line of pharma medications for the Pharmaceutical Medicine Franchise in India. The company brings out its formulations after A1 satisfaction of quality norms. We use 100% biologically active ingredients to formulate our medications that are obtained from India's top suppliers. We manufacture and deliver products that hold high shelf life and sustainability. Being inclined towards quality, we guarantee no risk is taken while carefully manufacturing our medicines and drugs.
Our superb product portfolio is as follows:
ACE Inhibitors
Cholesterol-Lowering Medications
Thiazolidinediones
Digitalis Preparations
Meglitinides
Sodium Glucose Transporter Inhibitors
Antiplatelet Agents and Dual Antiplatelet Therapy.
Vasodilators
Angiotensin II Receptor Blockers
Dipeptidyl Peptidase Inhibitors
Calcium Channel Blockers
Diuretics
Biguanides
Dopamine Agonist
Associate with Arlak Corazon for Pharmaceutical Medicine Franchise in India
With the continual rise in the demand for medicines in the market, Arlak Corazon has taken accountability to supply the richest quality pharma products. The company has strived to offer sublime business deals to all those medical representatives, wholesalers, retailers, pharma experts, and various other business seekers who aim to build their business careers in the pharmaceutical industry. By associating with the most renowned Pharmaceutical Medicine Franchise Company in India, you will be able to flourish your business in the right manner, at a right time, with the right resources.
Here are the benefits that you will gain by choosing Arlak Corazon:
You will get free-of-cost promotional tools.
The company guarantees timely shipment of products.
You will get a hold of a wide assortment of medicines.
We offer time-to-time deals on products to boost sales.
The company will provide you with full monopoly rights.
24*7 customer support will be provided.
An exquisite opportunity is just at your door and thus, do not let it go off your hands. Connect with Arlak Corazon to get Pharmaceutical Medicine Franchise in India and enjoy manifold benefits.
Reach Out to Us!
Name: Arlak Corazon
Address: SCO 5-6, Zirakpur-Panchkula-Kalka Hwy, near Hotel Sunpark, Wadhawa Nagar, Dhakoli, Zirakpur
Phone: +91-7087571536
Email: arlakcorazon@gmail.com